Jump to…
Event Information
Registration
Welcoming Address from Founder Jin, Jong-Moon
Congratulatory Address from USHCA President Pak, Yong-Chin
Instructors
Come join us in celebrating the 7th Anniversary of Heukchoo USA! In attendance will be the founder of Heukchookwan, Jin Jong-Moon. Events include presentations, classes, demonstrations, and shared meals. We're also happy to welcome esteemed guest President of the US Hapkido Competition Association Grandmaster Pak Yong Chin Grandmaster Jim Sung-Woo, Grandmaster Lee Sang-ho, and members of the Black Eagle Demo Team from Korea!
This event his hosted by Grandmaster Son Young-Gul at Black Eagle Martial Arts, the Headquarters of Heukchoo USA.
---
---
Event Information
Event Date & Time
Saturday, October 10th 2015
Check-in from 8am to 8:45am (All participants must check-in before entering event.)
All participants under age 18 will require parent or guardian permission to participate.
Location
Valley Community Center
4444 Fuller Road
West Des Moines, Iowa 50265
valleycommunitycenterdm.com
Schedule
Please download the event packet for full schedule. Event Packet (.pdf).
Check-in: 8am
Opening Ceremony: 8:45am
Special Demonstration: 9:20am
Seminars: 10am
Lunch: 1:10pm
Seminars: 2pm
Photos: 3:30pm
Closing Ceremony: 3:40pm
---
Registration
Registration Fee
Pre-registration fee – $100.00 USD
At the door – $110.00 USD
Lunch and dinner included with registration fee.
Meal tickets will be provided at check-in.
Pre-registration
Please pre-register for this event. The last day to pre-register is Tuesday, October 6th. 
Register online or by mail
Questions? email info@blackeaglemartialarts.us or call (515) 226-­‐1960
Registration by Mail
Due Monday, October 6th
Send check or money order payable to:
Heukchoo USA / Black Eagle Martial Arts
5905 Ashworth Rd.
West Des Moines, IA 50266
Online Registration
Register online and pay with Paypal.
---
Welcoming Address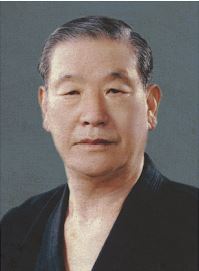 Founder Jin, Jong-Moon
Official 10th Dan, Hapkido
Official Elder of Hapkido
Founder of Heukchoowkwan Association
General Advisor of the World Hapkido Competition Federation
Dear Heukchoo family,
I sincerely congratulate you all on the 7th anniversary of the Heukchoo USA Association.
I would like to praise President Son, Young-­Gul and all the Masters and Instructors for the hard work and passion they contribute to Heukchoo, for the result is the growth of the Heukchoo USA Association.
Founded in the year 1960, Heukchookwan has been able to maintain its traditions, in large part by upholding the custom of the Master-student relationship for the last half century. It is my hope that Heukchookwan can continue to serve as a strong and reliable foundation for the entire Heukchoo family, as a deeply rooted tree is able to produce many branches and yield much fruit, no matter the adversity that time and weather bring.
I greatly appreciate all the guests who have supported the development of the Heukchoo USA Association, and I expect this event to become a festival of harmony, unifying us all in the Heukchoo spirit. Lastly, I thank all the Heukchoo family for their support, and I wish good health and fortune to all in
attendance and their families.
Thank you.
Heuk Choo.
Congratulatory Address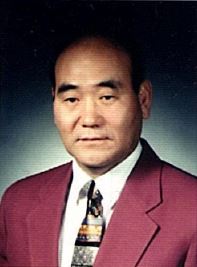 US Hapkido Competition Association President Pak, Yong-Chin
Official 9th Dan, Hapkido
Headmaster, Iowa State University Martial Arts (1973-2013)
President of the National College Taekwondo Association (1986 – 2007)
US Taekwondo Grandmasters Society, Hall of Fame
Hall of Fame, City of Ames, Iowa
Greetings!
I'd like to welcome all attendees to West Des Moines, Iowa, especially Heukchookwan founder, Grandmaster Jin, Jong-­Moon. World Leader and Founding Grandmaster Jin, Jong-­Moon is visiting the United States for the first time. We are so proud and lucky to be hosting him.
It is an honor, and I'm very happy and proud to serve as the President of the United States Hapkido Competition Association. I'd like to extend my warmest welcome to all of you from West Des Moines and the United States, as well as those of you visiting from outside the US.
After teaching at Iowa State University for 40 years, I finally left the cold countryside of Iowa. For the past and current martial arts family, most of you here have learned what we call the 5 C's: Commitment, Consistency, Continuity, Cooperation, and Citizenship. Most of you have also learned the 5 tenets of martial arts: Courtesy, Integrity, Perseverance, Self-Control and Indomitable Spirit.
I hope you are able to practice these principles for the rest of your life.
Congratulations, and thank you for joining us.
God Bless You.
---
Instructor Introduction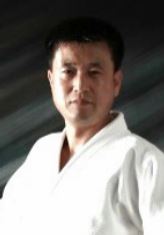 Grandmaster Son, Young-­Gul
President of Heukchoo USA Association
Vice President of US Hapkido Competition Association
Head Master of Black Eagle Martial Arts – West Des Moines, IA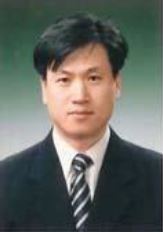 Grandmaster Jin, Sung-Woo
General Director of Heukchookwan Association
Executive Director of Korean Hapkido Competition Association
Head Master of Heukchookwan Headquarters – Daejeon, Korea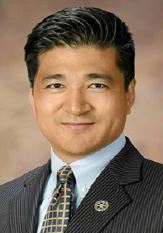 Grandmaster Lee, Sang-Ho
Secretary General of US Hapkido Competition Association
Head Master of Lee Brothers Martial Arts – Burlington, NC